Most of the museums in this part of the world tend to have been set up with a particular interest in mind and have good cafés attached to them; perfect if you have a rainy hour or so to spare and fancy eating something that you haven't cooked yourself.
As the title suggests, it's all about Hawick; it's history, the development of the knitwear and cashmere industry and it's military past.  I really enjoyed it when I went a couple of years ago.  It has recently been renovated to excellent reviews.
Must do a blog on Stobs, the large military training camp that existed in the fields beyond Colislinn with officers billeted here during WW2.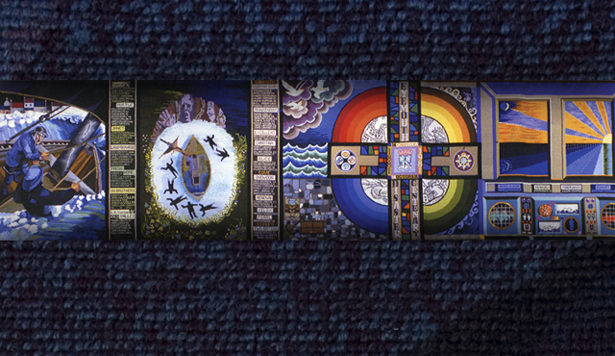 This is a museum that I am really keen to visit this summer.  Apart from relating the history of this lovely former fishing village on the East Coast,  it houses the Eyemouth Tapestry, a 15 foot long embroidery that tells the story of the terrible fate that befell 189 east coast fishermen in 1881. (While I'm there I will need to try Giacopazzis ice cream and cakes which look eye-wateringly good)
More museums to come..